On Monday 21st October 2019, and in close proximity to National Burns Awareness Day, Buckinghamshire Healthcare NHS and the Stoke Mandeville Burns Unit team hosted its first Burns Symposium. This event was chaired by Alexandra Murray and Fadi Issa, with excellent organizational support from Restore and sponsorship from a number of the companies that regularly support our service. The symposium attracted 130 delegates from all over the region, including staff from pre-hospital, GP surgeries, minor-injuries and ED teams, as well as theatre and ward staff, junior doctors and consultants.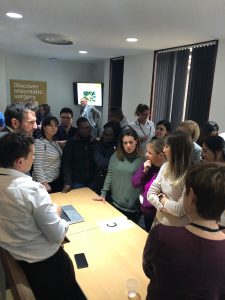 The day compiled of a mixture of educational talks and patient-perspectives as well as table-top demonstrations of acute and delayed burns management, with case-based discussions. The talks included presenting the Restore latest scientific evidence for water first aid and cooling with the take home message: '15;20;25' – 15 degrees, 20 minutes, saves 25%.  This, along with the content of the whole day, was very well received and certainly 'flew the flag' for Restore as well as from the burns unit at Stoke Mandeville.
We plan to host a similar and even bigger event to mark next year's National Burns Awareness Day on 14th October 2020.
Jasmine Bailey, Restore Student Fellow