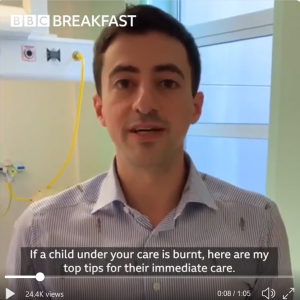 For National Burns Awareness day our Director of Research, Fadi Issa, shares the 3 important steps to immediately treat a burn injury with BBC Breakfast.
STEP 1: Take clothes off
STEP 2: Cool the burn under cold running water for 20minutes
STEP 3: Wrap burned area in a single layer of clingfilm
These simple yet effective actions can help to prevent both children and adults from skin graft operations, prolonged periods of dressings and scarring.
Follow the link here to watch the video and learn these 3 important steps!