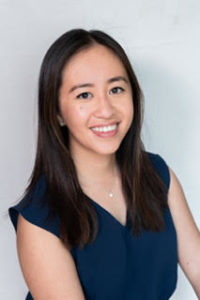 Mina Ip, a current clinical research registrar in burns and plastic surgery at Stoke Mandeville Hospital and also a Restore Duke of Kent research fellow, spoke to us recently to fill us in on her latest research project. Mina completed her core surgical training in Thames Valley and has just attained a Southwest national training number in plastic surgery that will be starting in September!
"I am collaborating with Carocell Bio to investigate novel proteins that can reduce inflammation – this means less fluid loss in the acute phase, less pain associated with change of dressings and the long-term goal of scar-less healing. This is particularly important for patients who have suffered large burns as it can be disfiguring and have long term psychosocial adverse effects.
This project involves two cohorts of patients: patients who suffered acute thermal burns who will donate their excised burned skin (which will be discarded in standard practice); patients who are undergoing breast reconstruction with DIEP flap, the lateralities of the flap (excised and discarded in usually practice) will be burned in a controlled manner and donated for further analysis in the laboratory. These burned skin samples will help us assess the efficacy and ability of these novel proteins to decrease or suppress inflammation in human tissue.
We have obtained Ethics Committee and HRA approval for this project and I am very excited to start!"
Restore Research look forward to catching up with Mina later on in the year  to see progress of this exciting project and wish her all the best for starting her plastic surgery training number in September. Congratulations Mina on all your hard work!